my pet ghost
A downloadable game for Windows
game by: fancy pigeons

harry prebble https://eaqox.itch.io
liv jeremiah https://voidfishing.itch.io
my pet ghost is a tamagotchi-style idle game (affectionate working title: tamaghosti) meaning your pet ghost can always be an alt+tab away: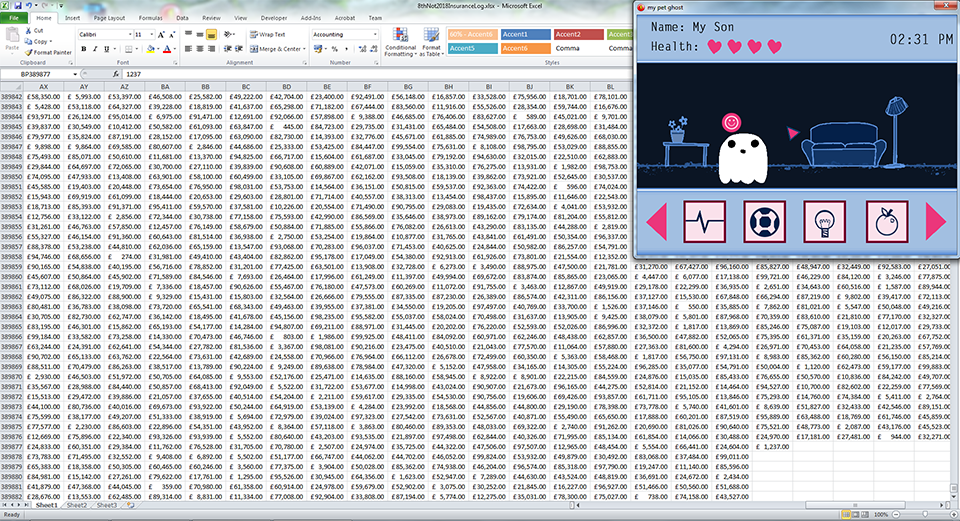 looking after your baby ghost you'll take care of its every need, from feeding to exercise minigames. in return for looking after your pet, it'll always be there to cheer you up :)
your ghost won't stay a baby forever, evolving after 30 real time minutes. which form your ghost takes is directly affected by how well you took care of them.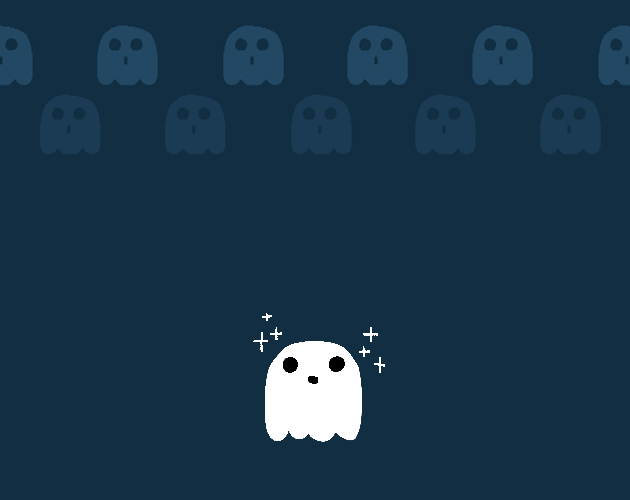 my pet ghost saves automatically so you can always say goodnight to your beloved friend and sleep soundly knowing they'll be waiting for you tomorrow morning.
just be sure to not leave your friend alone for too long...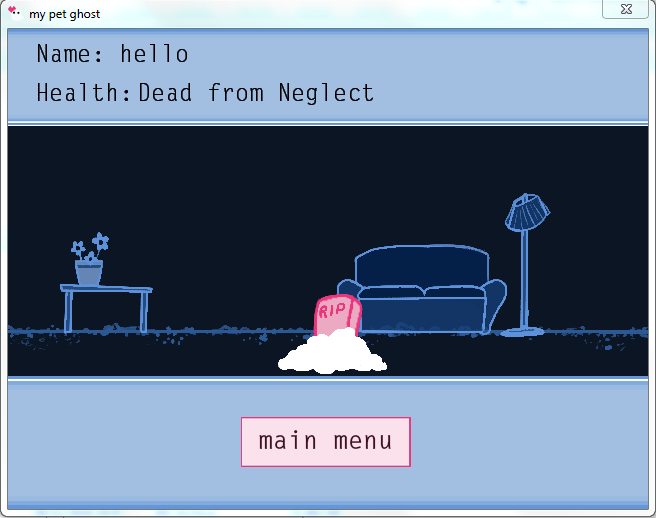 p.s. - there's a quick guide available as a .pdf and a .png file below! :)
Download
Click download now to get access to the following files:
my pet ghost guide.pdf
500 kB
my pet ghost guide.png
408 kB
Comments
Log in with itch.io to leave a comment.
im downloading this while avoiding saws on my desktop
(thanks for playing!!)
Someone. What is your pet?
Me: Oh it's just a dead baby's ghost who died in a car accident.
Someone: oh...
So adorable and just the perfect thing to motivate me to take a break from whatever I'm doing every few hours (even if it's sleeping late) and play with my lil ghost for a couple minutes.
I appreciate the TAZ reference ;)
I love this game so much! the style is adorable and the ghosts are super cute. just wondering, what do the different kinds of ghosts mean or how do u get them and how do u get the hats???? thank you so much!
thanks for playing, glad you like it!! the ghosts are different depending on how well you take care of them as a baby (but some are randomly fixed e.g. baby ghosts can be born sick!), you unlock the hats by playing enough of the mini-games! :D
thank you for making this exist. i love my ghost son

also i appreciate that TAZ reference