my pet ghost
game by: fancy pigeons

harry prebble https://eaqox.itch.io
liv jeremiah https://voidfishing.itch.io
my pet ghost is a tamagotchi-style idle game (affectionate working title: tamaghosti) meaning your pet ghost can always be an alt+tab away: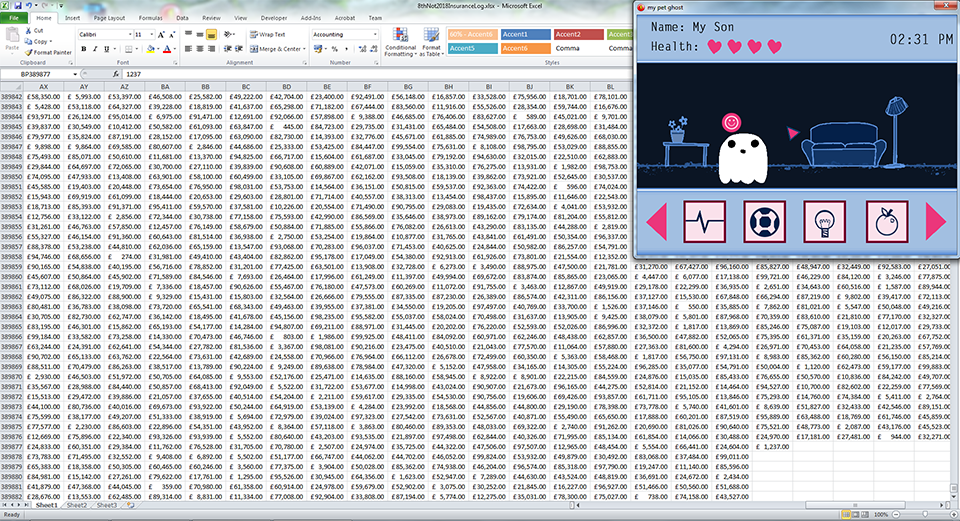 looking after your baby ghost you'll take care of its every need, from feeding to exercise minigames. in return for looking after your pet, it'll always be there to cheer you up :)
your ghost won't stay a baby forever, evolving after 30 real time minutes. which form your ghost takes is directly affected by how well you took care of them.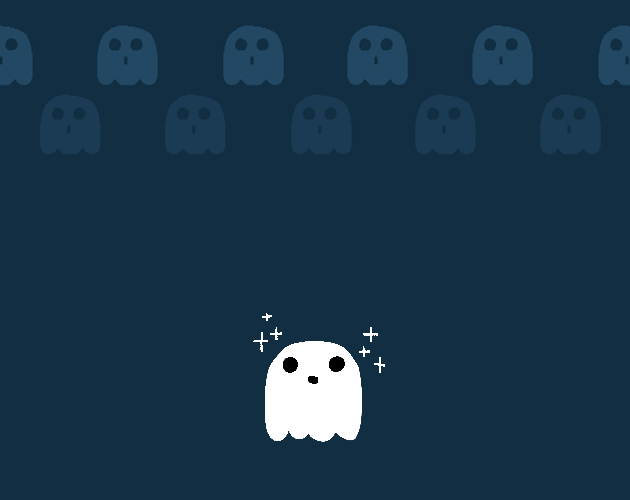 my pet ghost saves automatically so you can always say goodnight to your beloved friend and sleep soundly knowing they'll be waiting for you tomorrow morning.
just be sure to not leave your friend alone for too long...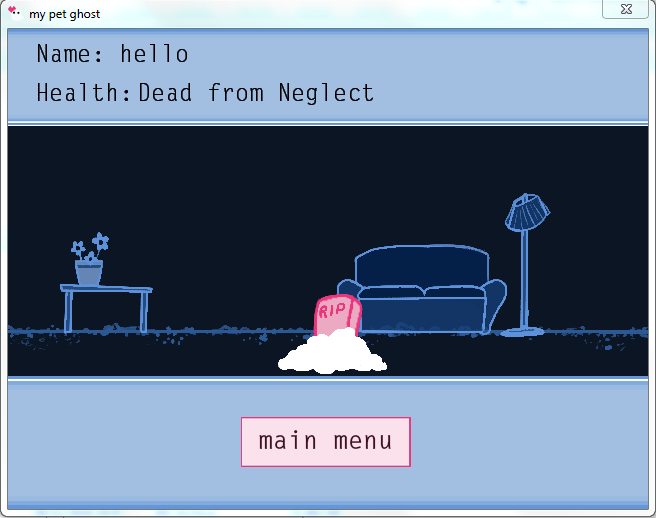 p.s. - there's a quick guide available as a .pdf and a .png file below! :)
Install instructions
Extract the 'my pet ghost' folder from the zip file.
Make sure to keep the .exe in a folder, as the save files will be stored here!
Download